HARMONELO LABORATORY
AND PRODUCTION IN THE HEART OF EUROPE (BRNO)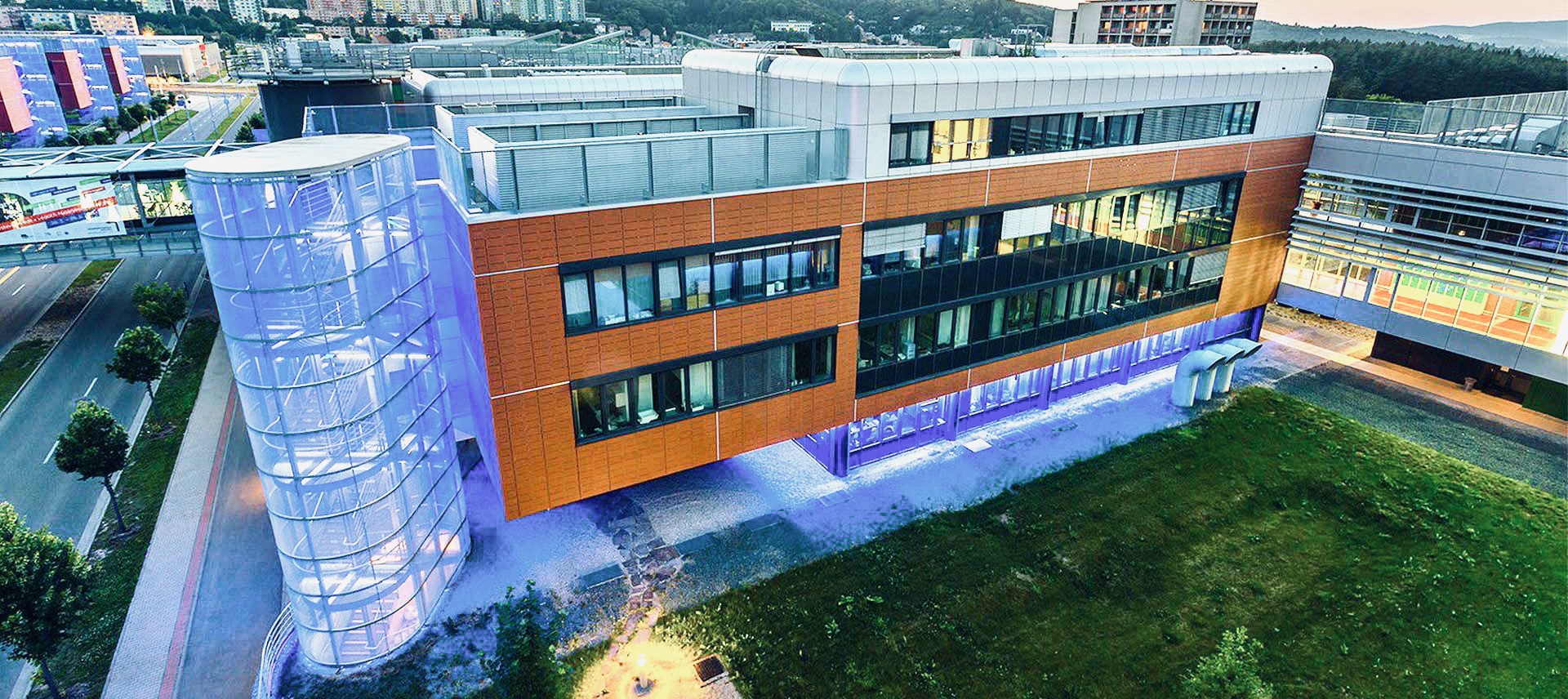 In 2021, HARMONELO purchased the company MediPharmaVision, as a European leader in the field of research, development and production of individualized probiotic products and services.
This has ensured exclusive conditions for all HARMONELO members and customers. Since then, the two companies together in synergy continue to develop the potential of this trending industry, which benefits not only our traders, but also our clients and all people who can treat themselves to products from our laboratories.
RESEARCH, DEVELOPMENT AND PRODUCTION TAKES PLACE IN THE HEART OF EUROPE, IN THE CITY OF BRNO IN THE CZECH REPUBLIC, WHERE THE COMPANY ORGANS REGULAR EXCURSIONS FOR ITS DEALERS!
MANAGEMENT HARMONELO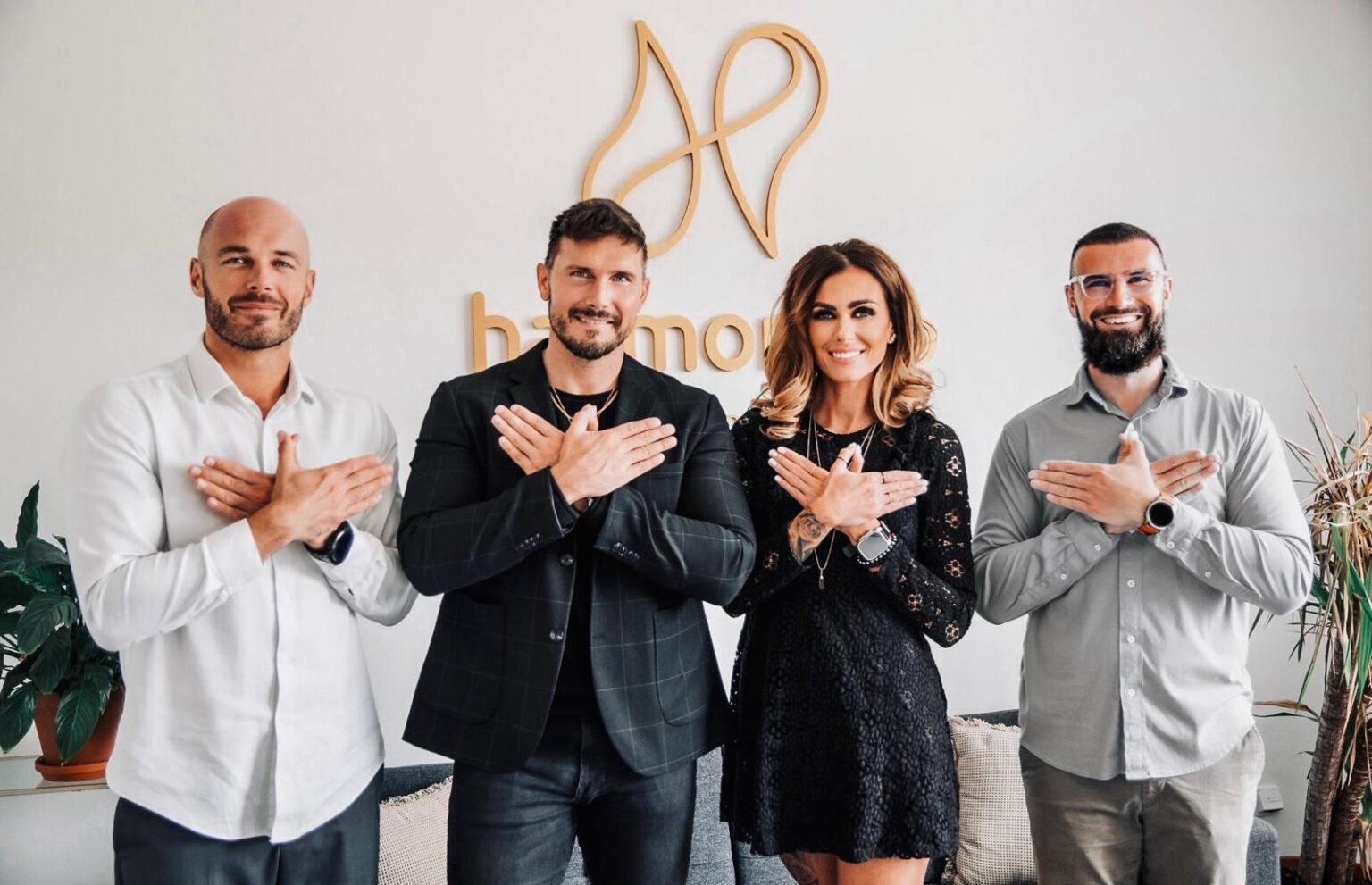 Ondřej Nedoma
Ondřej Nedoma has been the managing director, general director and co-owner of HARMONELO LLC since the very beginning of the company's foundation.
It must be added that, thanks to his experience, Ondřej is the most qualified person to perform this function. Many years of hard work and gradual professional growth from marketing and sales positions to company management brought him to this position.
Ondřej played sports from an early age, he devoted himself a lot to boxing, and during it he met various people and their destinies. He always realized that not everyone has the same starting position and opportunities. And so he respected those who were able to work themselves out of the worst circumstances. He knew that one day he would also like to help these people. And thanks to Harmonelo LLC, he managed to do just that.
Monika Horváthová
After studying at Gymnáziu started working as an assistant in several companies. Thanks to these experiences, she was able to observe the work of others and learn. This was followed by the positions of project managers in the field of education and services, which were no less important for gaining rich experience. With the position of director of an educational agency, and in the same position in the management of a network marketing company, she achieved the largest and most valuable experience. Thanks to these possibilities and fate, we can now see her as the co-owner of Harmonelo LLC, a spin-off plant.
"Like most people, she has her own story. He comes from very modest circumstances and a broken family accompanied by tragic circumstances. All her life, however, she grew up with the idea that she would achieve something in life so that people around her wouldn't laugh at her and she could make sure that as few young and teenage children as possible went through this."
JUDr. Lukáš Zrůst, Ph.D., LL.M., MBA, BA (Hons)
Lukáš Zrąst is a graduate of the Faculty of Law of Masaryk University, where he obtained a master's degree. He obtained the title of Doctor of Laws (JUDr.) and doctorate (Ph.D.) at the Faculty of Law of Charles University in Prague, namely at the Department of Financial Law and Financial Science, where he currently also works academically. Lukáš Zrąst also successfully completed the MBA educational program in the field of tax, accounting and controlling and the LL.M educational program in the field of commercial law in the context of EU law, among other things. At the same time, he is the leading author of the publications: Economic failure of large corporations; Tax issues in insolvency proceedings; Financial literacy - how not to get into a debt trap - execution, insolvency for consumers. Lukáš Zrąst frequently speaks at conferences and seminars.
Lukáš is thus not only the best guarantor of a strong financial background and cash-flow for HARMONELO, but is also the protector of the entire company in terms of law, laws and legislation.
Michal Karmazín
Michal Karmázín is the commercial director and co-owner of HARMONELO, which he performs only as an "honorary function". His heart has always been, is and always will be rather on the side of the business network - and why? Because Michal has been working full-time in network marketing for more than 17 years and, it must be added, successfully. In his history, he worked in several international network marketing companies, where he and his team usually reached the highest levels of compensation plans. The fact that he has been able to do this repeatedly makes Michal a very good candidate for the performance of this function.
However, Michal is not only known on the market as a good businessman who always tries to lead by example, but also for his activities consisting in trying to clean up the good name of network marketing. That is why for more than 10 years he has been publishing professional, scientific articles and organizing conferences across the entire MLM spectrum to help businessmen from other companies in the entire industry do network marketing ethically and with ease, modernly and without any pressure, coercion or persuasion.
Join the HARMONELO movement and let's go together - HARMONIZE THE WORLD!
Behind the HARMONELO project is an experienced and strong management with many years of experience in the field of international law, optimization of the management of large corporate structures and human resources management, a team with experience in the field of marketing, science, research and production of its own unique products, and last but not least, a team with rich experience in building international business structures based on the principle of network marketing.
HARMONELO was founded right in the heart of Europe, but has the ambition to reach global markets and gradually become a full-fledged world player in the field of unique natural food supplements with high added value that will bring endless health, energy, joy and well-being to the family of everyone who joins this movement, whether as a customer or a member of the sales team?
HARMONELO is an equal chance for anyone who desires a healthier and richer life in all 4 areas, whether they wish to harmonize physical, mental, financial health, or just improve prevention in an effort to protect themselves from a growing trend occurrence of civilization diseases in the world.
We are already ready for REAL CHANGE - WHAT ABOUT YOU?